Sports & Leisure

Sport is one of the great Manx traditions, and very much a part of the island's culture and heritage. There is a high participation level across all age groups, and members of the community have both the opportunity and encouragement to be actively engaged in competitive sport and/or leisure time pursuits.

Government support, both financial and otherwise, has been commendable; for example the assistance given in establishing the IGA Games HQ in Douglas, grants to Sports Council and the appointment of two Sports Development Officers.

In recent years facilities have improved. There are three public indoor swimming pools in different parts of the island, and the secondary school sports halls are used by the pupils during the day and by members of the community in the evenings and at weekends. Three of the secondary schools will shortly have their own all-weather pitches. There are eight excellent golf courses, good harbours and facilities for water based activities such as sailing, sail boarding, sub-aqua and fishing, and the coastal and country footpaths provide excellent walks with superb scenery.

The Bradshaw purpose built Gymnastic Centre, the Manx Superbowl, and the increasing number of private health and fitness centres are welcome additions to our indoor facilities.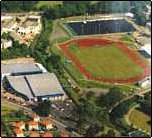 The most recent development is the National Sports Centre in Douglas. The first phase is operational, incorporating a 400 metre all-weather running track and stadium, a 7,000 sq.metre synthetic grass multi-sports area and cycle track, all floodlit. Phase 2(a) includes a 8 x 2.5 metre lane, 25 metre indoor swimming pool, with electronic timing and good seating accommodation for spectators. Phase 2(b) comprises a main sports hall, 44 metre x 37 metre, with 9.1 metre clearance at its lowest point, a Health and Fitness suite and ancillary facilities.
There is a well structured Sports Club network on the island, involving the majority of clubs in winter and summer league programmes. The popular sports in alphabetical order are: angling, archery, athletics, badminton, basketball, bowls, cricket, cycling, equestrian events, football, golf, gymnastics, hockey, martial arts, motor-cycling, motor-cycle trialling, motor sports, netball, rugby, shooting, swimming, squash, table tennis, tennis and water sports of all sorts. Triathlon and handball are also increasing in popularity.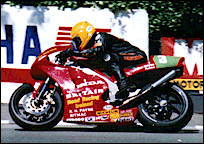 Sport also makes a big impact on tourism. Many thousands come to take part in the annual student, hockey and bowls festivals, and to see the world famous motor-cycling races (the TT), international cycling and car rallying events.
The Isle of Man Sports Council receives an annual Government grant for sport and recreation. Associations or Sports Clubs can apply for financial assistance in the form of grants or loans for improving facilities, purchasing equipment, coaching education, contribution to off-island travel etc.
The Sports Aid Foundation was set up by the Sports Council to give financial assistance to those sportsmen and women considered to have outstanding potential by their respective Governing Bodies. This aid is usually in the form of travel grants to enable recipients to train off-island with elite squads and gain valuable experience of competing at a higher level than is possible at home.