Looking Back - Looking Forward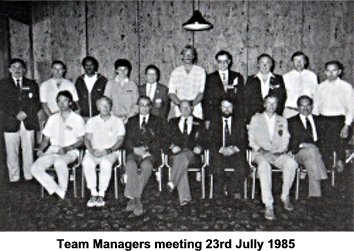 Only four months to go and we are looking forward with eager anticipation to the VIII Island Games in Gotland. No doubt our friends there will be beavering away in their final preparations and we wish them every success in their endeavours.

In the Isle of Man we are also focusing on the year 2001, when we have been awarded the honour of hosting the Games for a second time. Understandably we in the Isle of Man are very proud that we were able to take the initiative, with the generous fund mg for our 1985 Year of Sport, to stage the first Games which was truly a celebration of sport and cultural exchange, shared and exchanged with 14 other small Islands. The life long friendships emanating from this experience and from the Games that followed, have enriched our lives. One ponders at the thought of how much we would have all missed had these Games and the wonderful spirit generated by these biennial meetings had not materialised.

While the organisational structure and administration is already in place here for 2001, we still have vivid memories of the first Games in 1985, we also recognise the fact that we have come a long way in the past sixteen years. The Island Games Association has grown in size, maturity, international stature and recognition, with standards continuing to rise in the world of sport, with some gaining full International honours. In my message of welcome in the 1985 programme I commented Could these First Games be an acorn which could grow into an oak tree and this speculative prophesy and dream has actually come true. We can all be justly proud of that we have achieved this tremendous progress together, but we must strive without complacency, as we are aware of the problems facing international sport.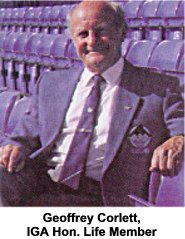 When you return to the 'spiritual home' of the Games in 200l now the NatWest Island Games, you will see changes, namely the improvement of our sports facilities, particularly the multi-million pound National Sports Centre which will be an excellent venue for several of the fourteen sports. However, what will not have changed will be the hospitality and warm welcome you can expect, and once here we will do our very best to give you another memorable week in the Isle of Man.